The story of the kasliwal dates back to the XVI
century when they first established themselves as
the legendary jewelers of the Maharajas, "great kings" of India.
Sanjay Kasliwal
CREATIVE DIRECTOR & PARTNER
RAISED IN THE FAMED WALLS OF THE GEM PALACE, SANJAY KASLIWAL'S DEVOTION TO CREATING JEWELERY IS INTERTWINED WITH HIS RICH FAMILY HERITAGE. SIX GENERATIONS AFTER THE KASLIWALS BEGAN THEIR FAMED WORK AT THE ROYAL COURT, SANJAY UPHOLDS HIS LEGACY AS THE OWNER AND DESIGNER OF THE COMPANY, WHERE HE IS INVOLVED IN EVERY ASPECT OF THE BUSINESS IT WAS CLEAR FROM A VERY YOUNG AGE THAT SANJAY WOULD GO ON TO JOIN THE FAMILY CRAFT. THE KASLIWAL BROTHERS INHERITED THEIR LOVE FOR JEWELERY FROM THEIR FATHER AND IT HAS NOW BECOME A LIFELONG PASSION. AS THE CREATIVE DIRECTOR OF THE COMPANY, SANJAY MAINTAINS HIS STRONG FAMILY TRADITION AND INDIAN SKILLS WHILE ALSO BRINGING A FRESH, INTERNATIONAL PERSPECTIVE TO THE EXTABLISHED COLLECTIONS WITH THE EYE AND KNOWLEDGE OF A TRUE ARTIST. THROUGH HIS TRAVELS, SANJAY HAS STUDIED THE ITALIAN RENAISSANCE ARTS AND LEARNED FROM THE BEST GOLDSMITHS IN THE REGION. TODAY, HE CREATES OPULENT MASTERPIECES FOR HIS EPONYMOUS COLLECTION THAT IMPRESSIVELY RECONCILE HIS INDIAN ROOTS WITH WESTERN, PARTICULARLY ITALIAN, TASTES. NOW, SANJAY DREAMS OF BRINGING THE GEM PALACE TO ALL CORNERS OF THE WORLD.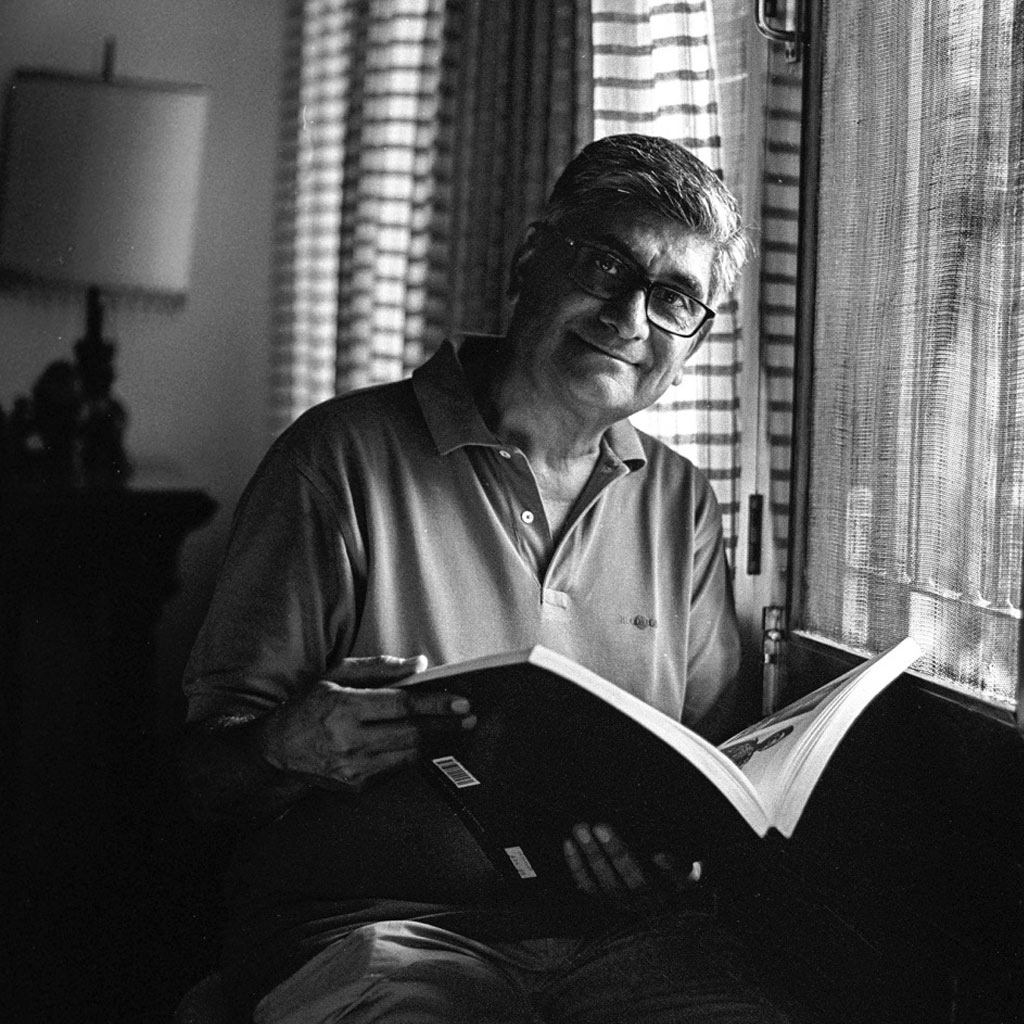 Sudhir Kasliwal
CFO & PARTNER
SUDHIR KASLIWAL IS AN ACCOMPLISHED JEWELER, PHOTOGRAPHER AND COLLECTOR. BORN IN JAIPUR, HE BELONGS TO THE SIXTH GENERATION OF ROYAL JEWELERS. SUDHIR KASLIWAL IS THE ELDEST OF THE THREE BROTHERS; HE BEGAN WORKING AT THE GEM PALACE IMMEDIATELY AFTER GRADUATING FROM UNIVERSITY. HE HOLDS THE IMPORTANT POSITION OF ADMINISTRATOR AND FINANCIAL CONTROLLER OF THE COMPANY. AS FOR PHOTOGRAPHY, SUDHIR'S LOVE FOR THE ART FORM BEGAN AS A HOBBY AND SOON TRANSFORMED INTO A CONSUMING PASSION. RAJASTHAN'S SPELL BINDING LIFE, LANDSCAPES AND HERITAGE HAVE BEEN A DEEP AND LONGLASTING INSPIRATION FOR HIM. SEASONAL FAIRS AND FESTIVALS IN RURAL RAJASTHAN HAVE BEEN SOME OF SUDHIR'S FAVORITE SITES TO VISIT, AS THEY REUNITE DIFFERENT STRANDS OF THE RICH CULTURAL FABRIC OF INDIA. SUDHIR'S INTIMACY WITH RAJASTHAN, ITS PEOPLE AND HERITAGE GIVE HIM A VERY SPECIAL VANTAGE POINT ON THE REGION, A LICENSE TO CAPTURE ITS EVERYDAY BEAUTY THAT ONLY A TRUE INSIDER CAN VISUALIZE. SUDHIR'S PHOTOGRAPHS HAVE RECEIVED INTERNATIONAL RECOGNITION AND THEY HAVE APPEARED REGULARLY IN LEADING JOURNALS ALL OVER THE WORLD.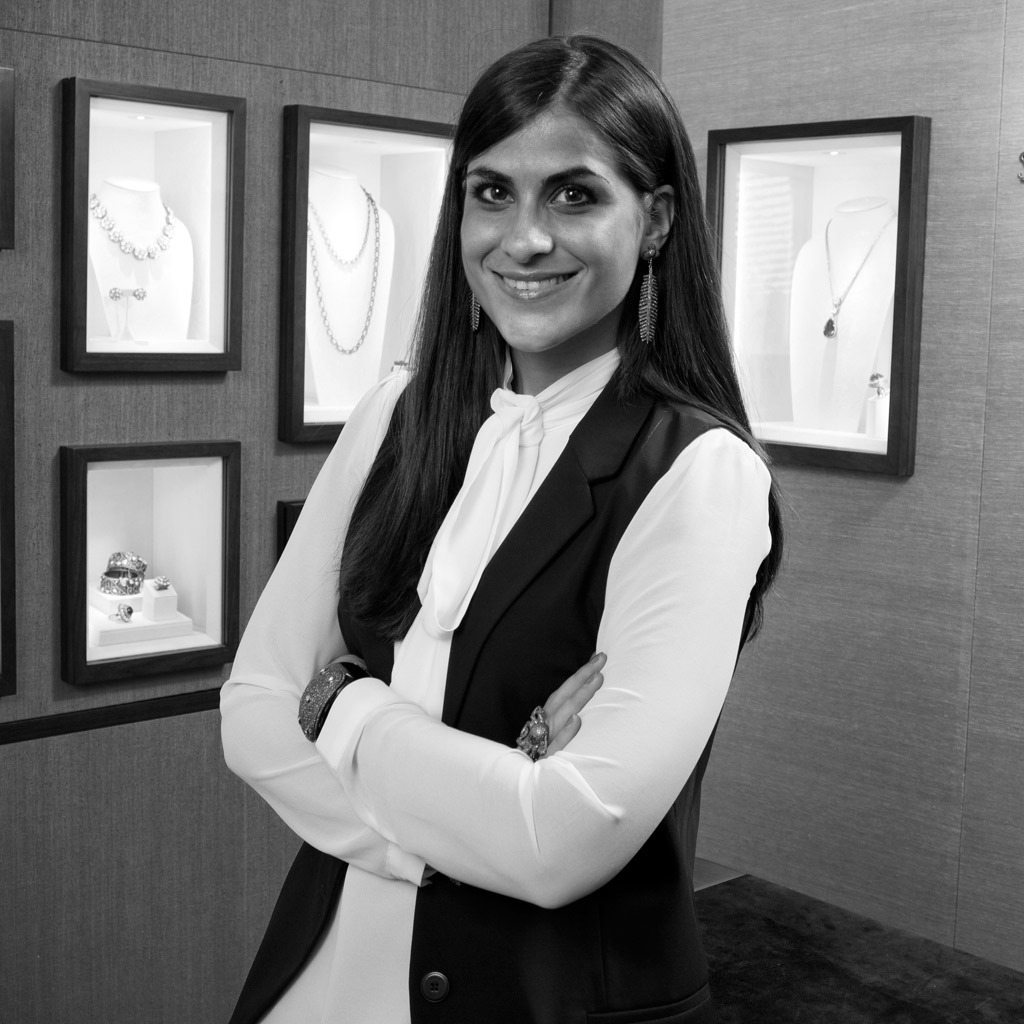 Shalini Kasliwal
CEO OF SANJAY KASLIWAL USA
SHALINI KASLIWAL, SANJAY'S DAUGHTER AND SAMIR'S YOUNGER SISTER, WAS BORN IN ITALY IN 1987, WHERE SHE WAS INTRODUCED TO THE WORLD OF JEWELRY-MAKING SINCE HER EARLY CHILDHOOD. HER PASSION FOR THE FAMILY TRADE SOON LED HER TO TIRELESSLY TRAVEL BETWEEN INDIA AND ITALY IN AN ATTEMPT TO ABSORB THE MOST OF BOTH CULTURES. DURING HER LAW STUDIES, SHALINI CONTINUED TO DEEPEN HER UNDERSTANDING OF THE FAMILY PROFESSION AND SOON UNDERSTOOD THAT DESPITE HER STUDIES, HER DEDICATION WOULD LEAD HER TO FOLLOW IN HER FAMILY'S FOOTSTEPS. ONCE SHE BECAME A LAWYER, SHE CHOSE TO MOVE TO NEW YORK AND FULLY DEVOTE HERSELF TO HER BRIGHT FAMILY HERITAGE. IN 2013, SHE BECAME THE POINT OF REFERENCE FOR THE GEM PALACE AND THE KASLIWAL FAMILY IN THE UNITED STATES WITH THE INAUGURATION OF THE FIRST GEM PALACE BOUTIQUE IN NEW YORK, ON MADISON AVENUE. DURING THE PAST FEW YEARS, SHE HAS KEPT BUSY LAUNCHING THE FAMILY BRAND IN THE UNITED STATES. TODAY, SHALINI AND HER BROTHER SAMIR CONTINUE TO PUT THEIR FATHER'S TEACHINGS INTO PRACTICE AND WORK HARD TO GUARANTEE A BRIGHT AND FRESH FUTURE FOR THEIR FAMILY'S LONG-ESTABLISHED LEGACY.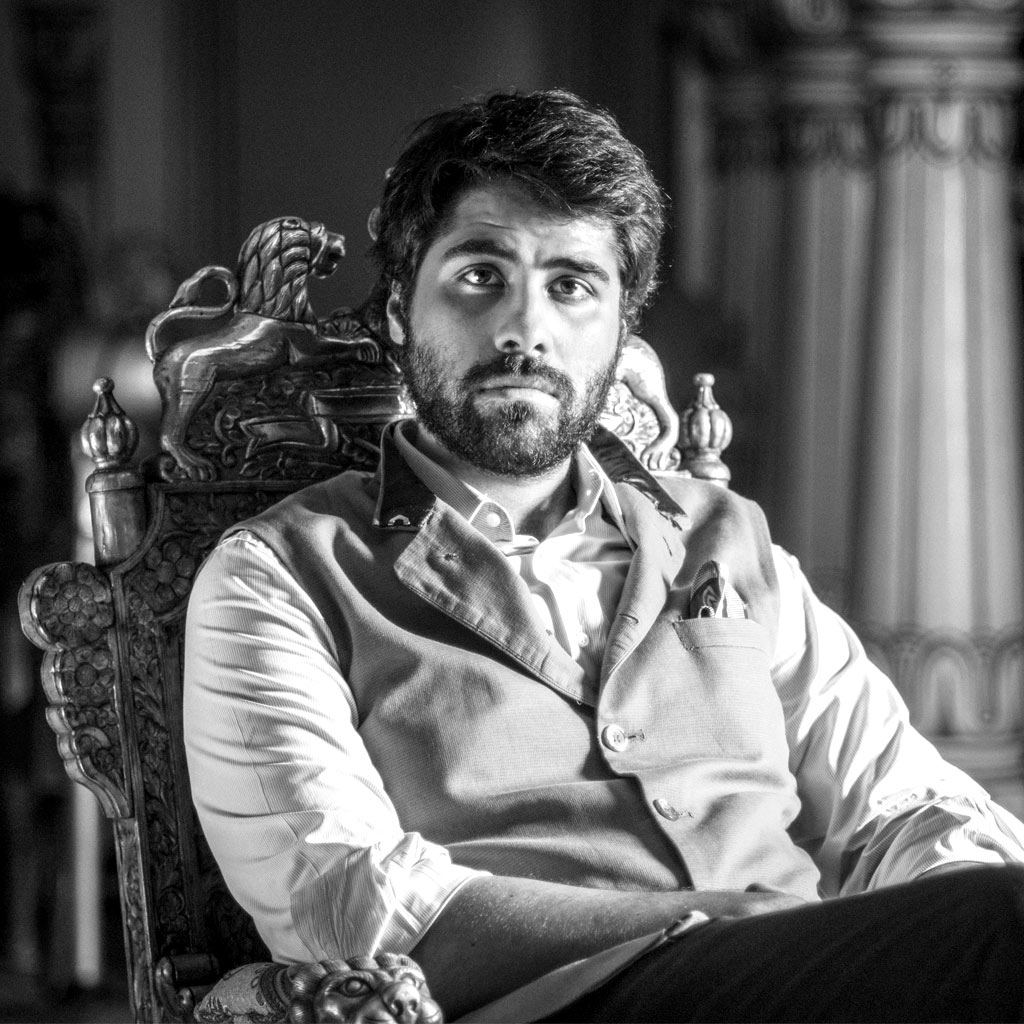 Samir Kasliwal
PARTNER & DESIGNER
SAMIR KASLIWAL, SANJAY'S HALF-ITALIAN SON, HAS BEEN EDUCATED IN ITALY AND IN NEW YORK, WHERE HE COMPLETED HIS STUDIES AT THE GEMMOLOGICAL INSTITUTE OF AMERICA AND GAINED A DEGREE AS A GRADUATE GEMMOLOGIST. TRAINED UNDER THE VETERAN EYE OF HIS FATHER, SAMIR IS FIRMLY ENTRENCHED IN THE WORKINGS OF THE BUSINESS. NOW, HE IS LOOKING TO EXPAND THE GEM PALACE TO NEW LEVELS AND MAKE IT A LEGACY THAT EVERYONE CAN HAVE A PIECE OF. HIS FOCUS LIES MAINLY IN ATTEMPTING TO CREATE AFFORDABLE AND ATTRACTIVE DESIGNS THAT CAN BE EASILY BOUGHT BY A YOUNGER GENERATION OF CUSTOMERS. SAMIR GREATLY ADMIRES HIS FATHER SANJAY AND STRESSES THAT HE LEARNED EVERYTHING HE KNOWS ABOUT THE TRADE FROM GROWING UP WITH HIM. LIKE HIS FATHER, SAMIR WAS EXPOSED TO THE JEWEL BUSINESS FROM A VERY YOUNG AGE. BORN TO AN ITALIAN MOTHER AND INDIAN FATHER, HE ENJOYED THE BEST OF BOTH WORLDS AND SAW JEWELS FROM A DIFFERENT STANDPOINT – DEEPLY INFLUENCED BY THE WEST. NOW, HE CARRIES THE TRADE IN HIS BLOOD AND ASPIRES TO BRING HIS LEGACY FORWARD WITH AN EVER CHANGING FRESH PERSPECTIVE. SAMIR IS EXCITED TO PARTICIPATE IN BRINGING HIS RICH FAMILY HERITAGE INTO THE FUTURE.